Research Opportunities
Undergraduate Opportunities
Fall/Winter 2023 Astronomy Research Opportunities
Fall/Winter 2023 Astronomy Research Fair Slides
Fall/Winter 2023 Astronomy Research Fair Recording
---
ULAB: The Undergraduate Lab at Berkeley, Physics & Astronomy DeCal
https://ulab.berkeley.edu/labs/physics
Student Testimonial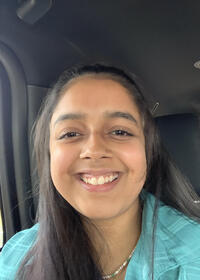 As a freshman coming into UC Berkeley with no previous experience in research or astronomy, I joined ULAB, after learning about it in my physics class, and had my first research experience working on determining cosmic distances from gravitational waves, previously knowing nothing on the topic. The same year, I took the Python for Astronomers DeCal, and did a project on creating Hertzsprung-Russell diagrams for several star clusters. After these two introductory experiences, I felt more confident in my abilities as a researcher, and attended the physics and astronomy research fairs at the start of each semester of my sophomore year. From the fair, I emailed one of the presenters, and subsequently got my position working under Antonella Palmese and Saul Perlmutter on gravitational wave cosmology. Having started this position in the spring, I decided to apply for the Pi2 scholars summer program, and was accepted to the program to work with Antonella as my mentor, continuing the work we started in the spring. I also joined ULAB staff as a lab manager in my sophomore year, and I am now research director for the DeCal, helping other undergraduates get their first research experience like I once did. The various opportunities offered by the Physics and Astronomy departments helped expose me to all these research experiences, and allowed me to improve and grow greatly from when I arrived at Berkeley to now.
– Rav Kaur, Class of '24
---
Undergraduate Research Apprentice Program (URAP)
The Undergraduate Research Apprentice Program (URAP) is designed to involve Berkeley undergraduates more deeply in the research life of the University. New research opportunities are open at the start of each semester. Student applications are due in the the second week of classes each term. More information can be found here.
---
Undergraduate Research Travel Grants
The department has modest funds to support undergraduates who are involved in research attending a scientific meeting to present their results. We request that you first ask your research advisor for travel funding. If that is not available, or does not fully cover your expenses, a form to apply for departmental support can be filled out here.
---
Summer Undergraduate Research Fellowship (SURF)
This fellowship provides a stipend of $3,250 to approximately 25 students who wish to carry out full-time research during the summer before their final year, in preparation for a senior research project or thesis. Students present their work at the end of the summer. On-line application typically available in early February. Information sessions will be held later in the spring.
Eligibility: student in L&S; 3.0+ GPA; senior year.
Deadline: March
More information and application dates can be found here.
---
Haas Scholars Program
The Haas Scholars Program provides up to $12,600 in funding for 20 students to carry out a senior thesis or project in any major.
Eligibility: 3.5+ GPA; Seniors; eligible for federal need-based financial aid.
Program Benefits: close mentoring relationship; close-knit intellectual community; the opportunity to present the research, field-study or creative project.
More information and application dates can be found here.
---
UC LEADS
For educationally or financially disadvantaged students considering advanced degrees in math, science and engineering at any of the UCs, a two-summer research internship program with stipend. Information and application dates can be found here.
---
ASUC Academic Opportunity Grants
This travel fund grants of up to $500 for travel to collect data or go to a conference. More information and application dates can be found here.
---
Student Opportunity Fund
This travel grant awards of up to $2500 for co-curricular or educational opportunities, including travel to academic conferences. More information and application dates can be found here.
---
The American Astronomical Society (AAS) List of Summer Research Opportunities
Please visit the AAS Internships and Summer Jobs page for a compiled list of opportunities.
---
NASA Summer Internships
NASA offers various internship opportunities on a rolling basis. Please visit their website to learn more.
This program provides access to paid undergraduate research opportunities to work with postdocs and staff researchers in the UC Berkeley Astronomy department.